Team Leaders
Ylonda Hays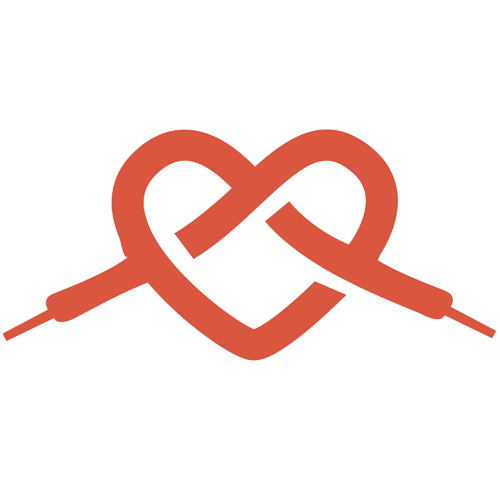 Hey. I'm Ylonda and have been involved with 52.4 for 10 years now. I'm a wife (18 years) & a mom of 3 kids; Maris, Hudson, and Brooks. They keep me busy and with little time for hobbies. I started running because I wanted to do a half marathon and figured it would be a great cause to support. Over the years of doing this, I started to fall in love with the faces of these kids. I have been on the sidelines for several years but still working closely with the coordination of one of the half marathons and fundraising opportunities. I am not the gazelle runner I would love to be but I finish and that's what counts! I was able to visit the kids in India January 2018 and what a game changer it was. To see these kids face to face, those same faces I fell in love with, just melted my heart and gave me a new fire within to help support and love these kids halfway around the world.
What we do here makes a difference. Thanks for supporting, running, walking, and loving.
Mike Slaughter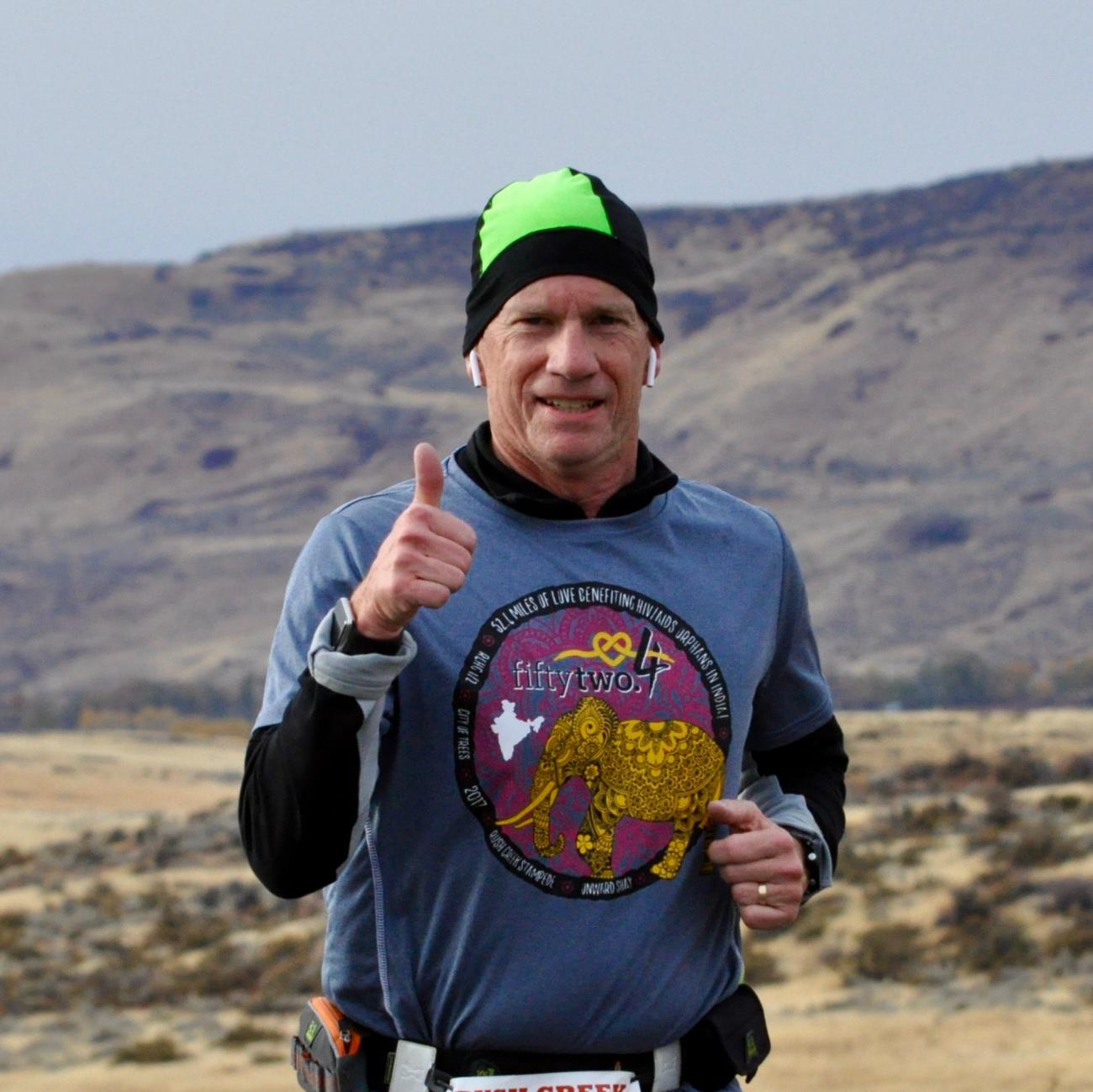 I'm Mike Slaughter, this will be my 15th year participating in 52.4.  I was part the 52.4 group the first year and have been every year since. I initially joined the group for the personal challenge and to use running, something that I love to help kids in India.  I have continued to run each year because of the needs in India and because I love being part of the great group of people. I was able to travel to India in 2018 with 52.4 and visit many of the homes and spend time with the beautiful children.  This has given me a renewed excitement to be part of the team. I am looking forward to this year and what God is going to do through this group.
Melinda Eldfrick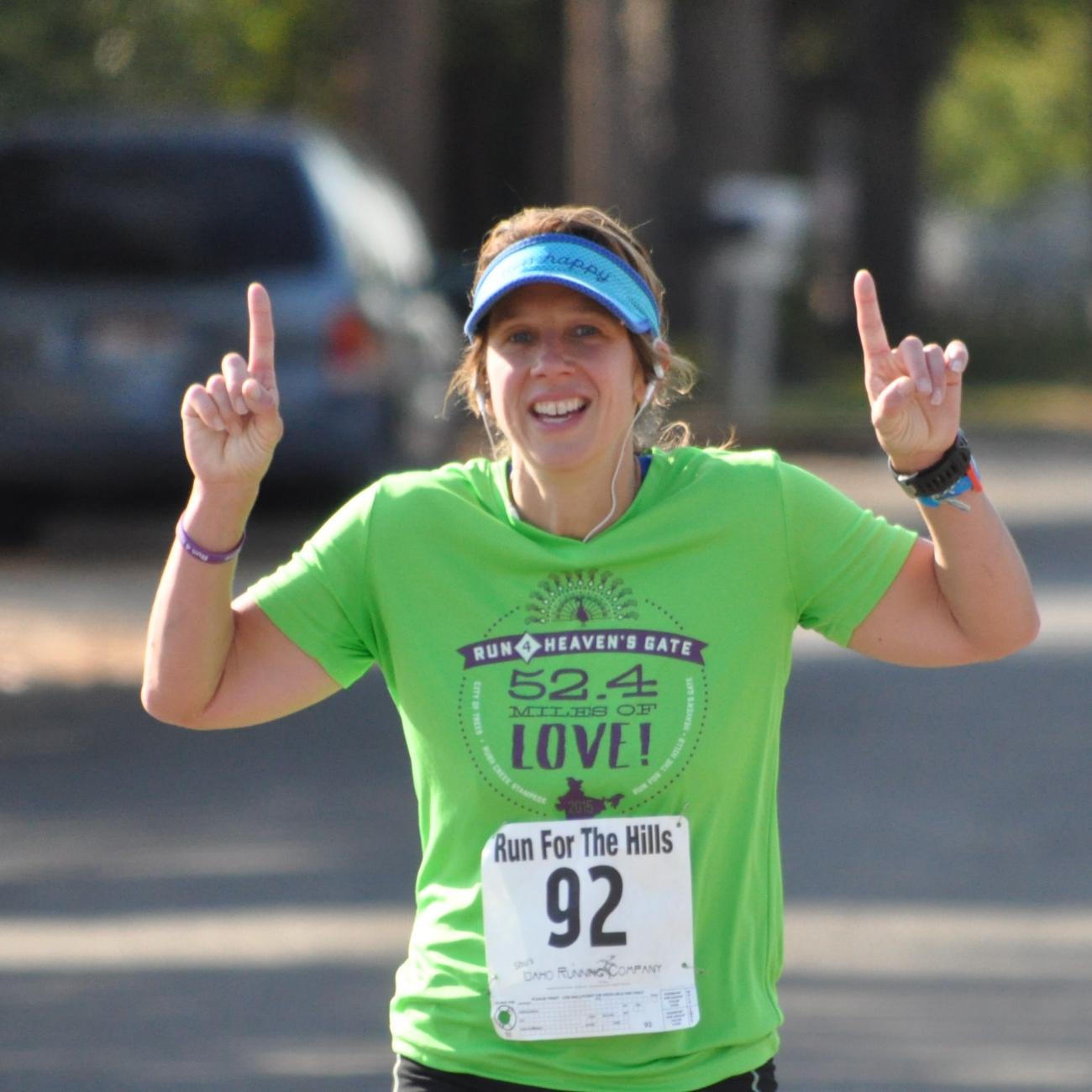 I'm Melinda Eldfrick, I have been a part of this team since the beginning. I am married and have five kids (Jacob, married to Mariah, Jonah married to Abby, Josiah, Jack, and Abigail) I started running as a form of exercise and it has turned into a spiritual adventure. Not only has God given me a heart for kids in India, but He has also given me godly women to run with and be encouraged by. Through my 15 year journey on this team, God has taught me, corrected me, equipped me and has shown me the depth of His amazing love.  Every year is new and different. I have also been blessed with the opportunity to see first-hand the impact this ministry has made in the lives of so many kids in India. My favorite verse is 2 Peter 1:3; Seeing that His divine power has granted to us everything pertaining to life and godliness, through the true knowledge of Him who called us by His own glory and excellence. Through knowing Him, we can accomplish great things!
Jenny Lawrence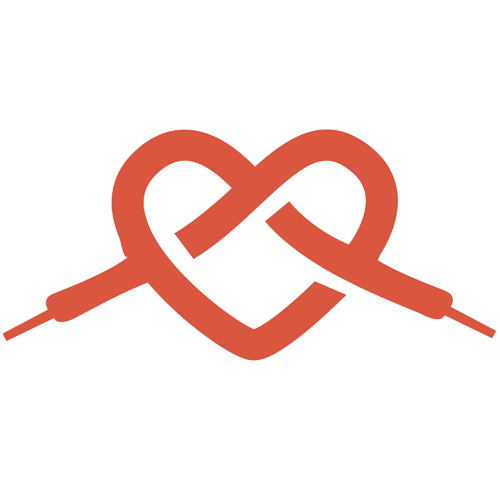 Hi, I'm Jenny Lawrence I help with coaching and training the 52.4 runners. I've been involved with 52.4 since 2011. I've been a runner the majority of my life from high school through college and currently, I'm training as a Master's runner. I've also coached high school track and cross-country.  I've loved coaching and coming alongside the 52.4 runners and walkers. I enjoy meeting so many beautiful people each new season. I have two young children, Sam and Ginger who keep me young! I am looking forward to another year of growth and deeper relationships. Thankful to be a part of a wonderful group of people running to change lives.
Nadine Stewart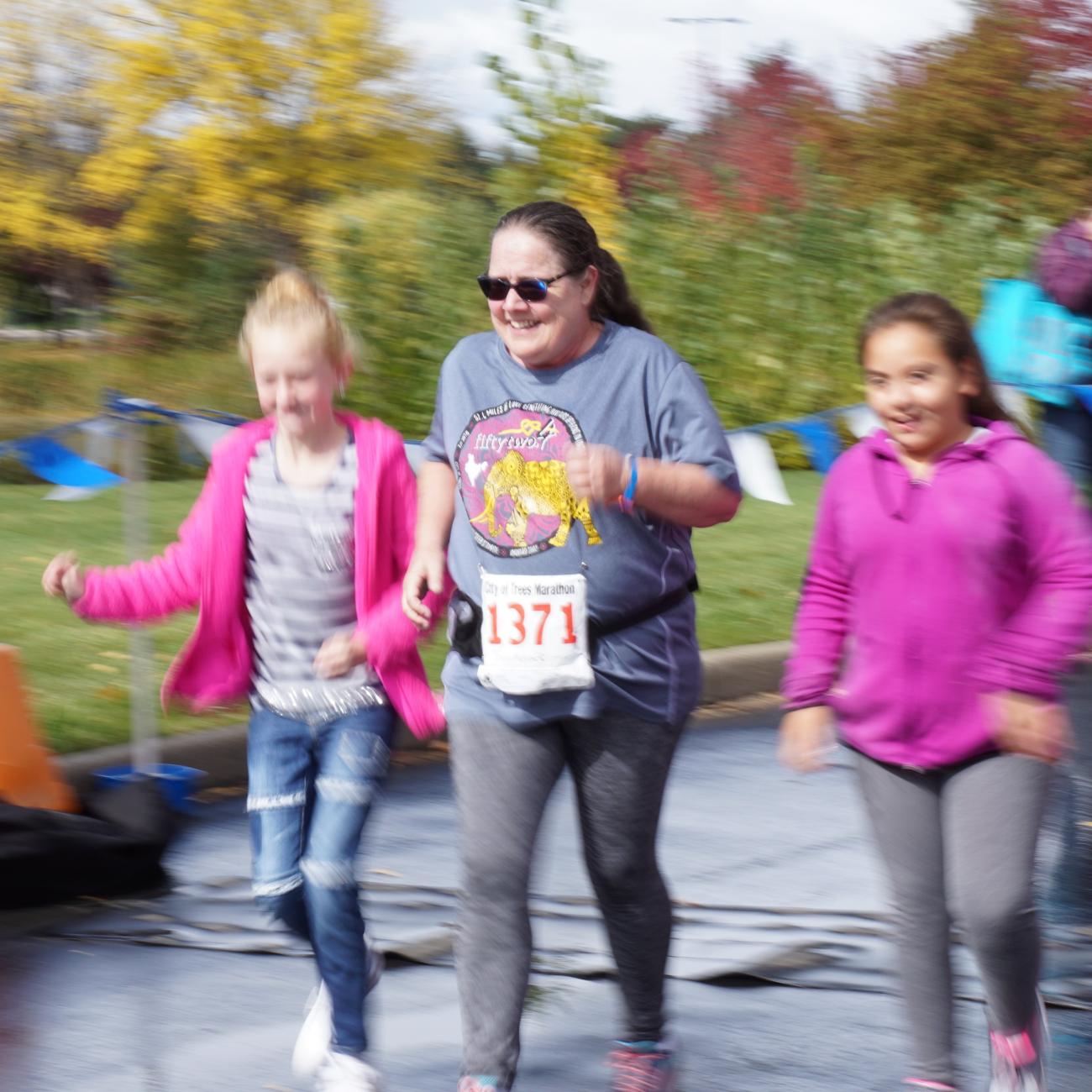 Hello, my name is Nadine Stewart and I have been walking these races since 2011 with a season off in 2016. I participate because it is a way for me to stay connected to India. I lived there for several years and love the people and the country. I was blessed to be able to go to India in January 2018 and the Lord used that trip to remind me again how precious those kids are in His sight and how much our efforts help provide a life full of God's love. I walk these races and am super slow but it's finishing and raising funds for the kids that count! Training with a group of like-minded people is the key for me to complete the races. Hope to see you out on the greenbelt.
Mariah Eldfrick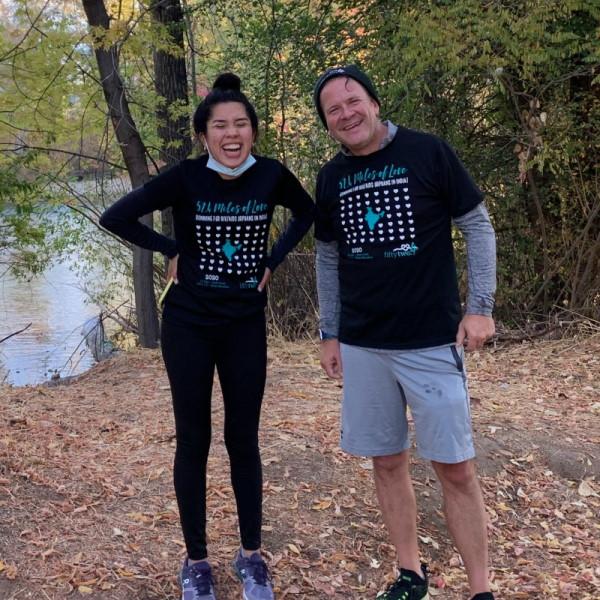 I'm Mariah Eldfrick and 2021 will be my 7th season running 52.4. I married to my wonderful husband Jacob who has also run 52.4 before.
I've always been a runner but I started doing 52.4 because my sweet mother-in-law told me about it and really thought I should try it out. I keep running because I see the joy and testing it brings about in my life as well as the huge impact it brings to those precious kids in India. These past few years I've been running with some pretty bad knee pains so I've finished each half marathon anywhere from 2 hours and 15 min. to 3+ hours. My piece of advice for doing 52.4 is to just do it, even if you think you can't. Try not to have any expectations of yourself or compare yourself to others racing because the main goal is to ultimately love those kids in India and glorify God in the process.
LaTara Gibson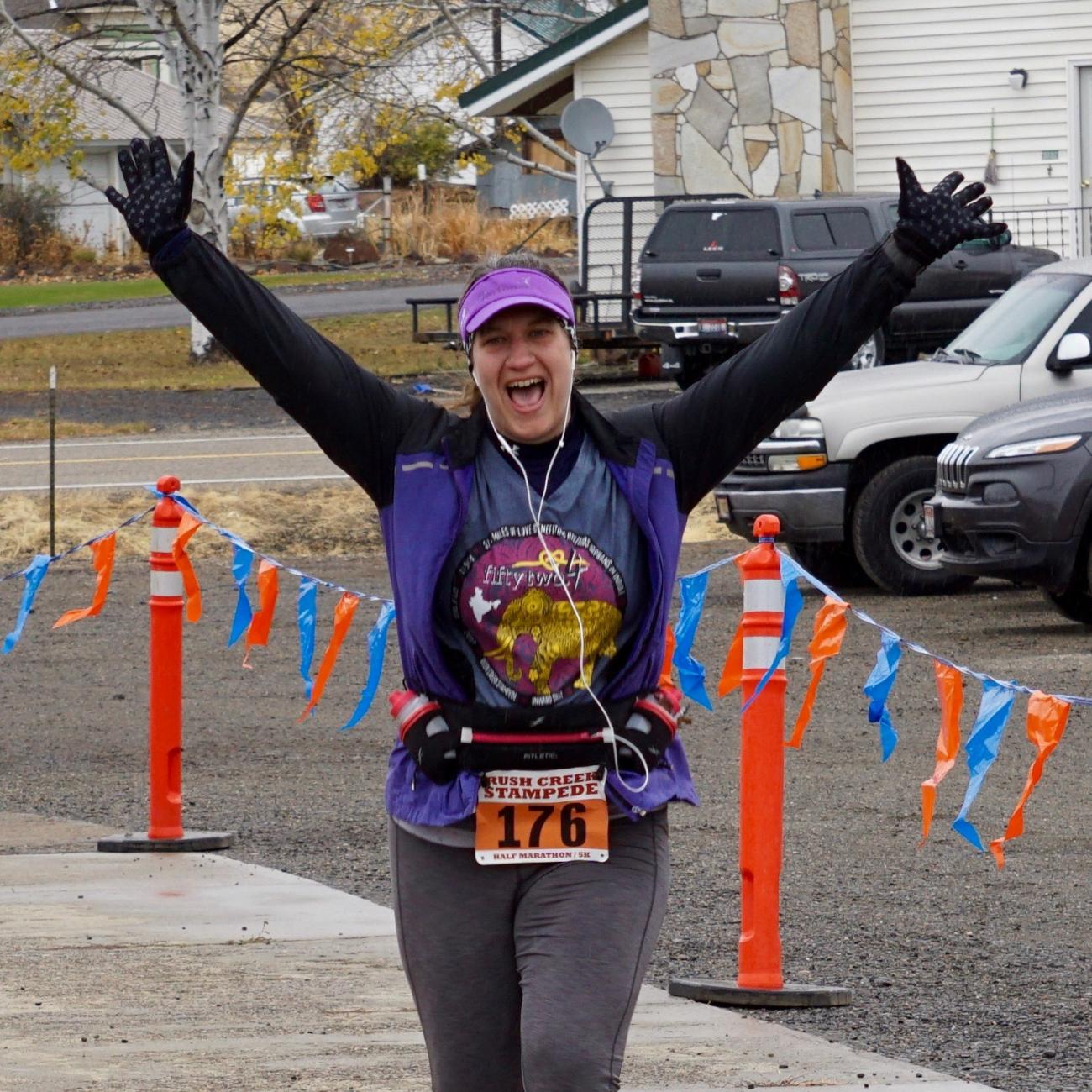 I'm LaTara Gibson. I'm married and have 3 children and we own an online camping business. 2022 will be my 8th season running 52.4.  I started running in 2013 to lose weight and get into better shape. When I found out about 52.4 at my first half marathon, I felt moved to join to make a difference in the lives of these precious kids in India! What I didn't know was just how much of an impact these kids would have on my life!! My focus which once was only on my own personal running goals now I think about the difference I can make in the lives of children halfway around the world in India. I'm not a fast runner by any means and usually finish each half marathon in two and a half to three hours, but it is more about completing them and sharing with my friends and family how they can make a difference in the world, too. Can't wait to meet you on the racecourse and maybe even enjoy a nice big burger or slice of pizza with you afterward!
Corinne Conley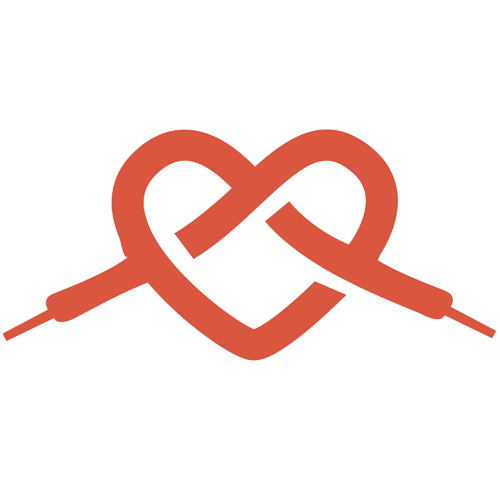 I'm Corinne Conley, I am not a runner, but I love helping in the background, serving India and helping support the amazing work.  I help keep all the donations and finances in order so that the runners have peace of mind to raise money for the sweet kids in India.  My husband and I own our own business and we have 2 kids. We enjoy football, basketball, gymnastics, especially when it is our kid's teams.  We are also huge BSU fans. And we are involved in 4-H. Love having the opportunity to serve others by using the skills God has given me.
Katie Pew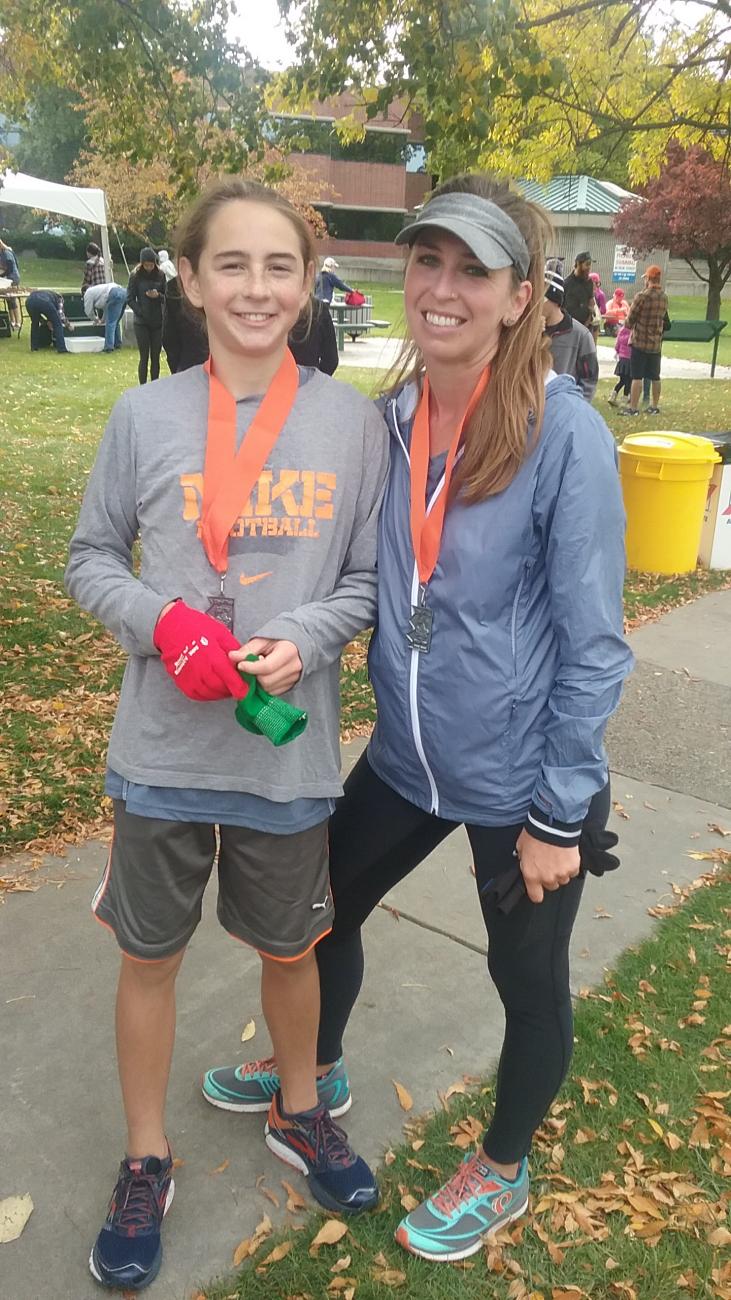 I am Katie Pew and 2022 marks my 13th season of running with 52.4. I'm married to an amazing, supportive man, Brandon. I also home-school our three beautiful children (Jaxon, Piper and Tucker). My journey with 52.4 started out mostly for selfish reasons, but before the end of my first season God had grabbed hold of my heart and impressed upon me His love for India and His children there. I continue to run because God is moving! It's a beautiful, hard journey that works in all the runners (myself included) every year! If you are thinking of joining the 52.4 team, my best piece of advice would be -- take a step of faith, push through the hard and see what God has on the other side of the finish line!
Jessica Howie
Hi, I'm Jessica Howie. Seven years ago, I was first presented with the challenge to run 52.4, and I had many excuses not to do it. God took each one away, one by one until I had none left, and I went ahead and signed up. I had no idea then, how God was going to use this in my life, but after that first year, I was hooked! He has taught me so much through it, has inspired others through me, and used me to help orphans half a world away. I have thoroughly enjoyed the amazing relationships I have made as a team leader over the last 7 years!
Dominique Tanner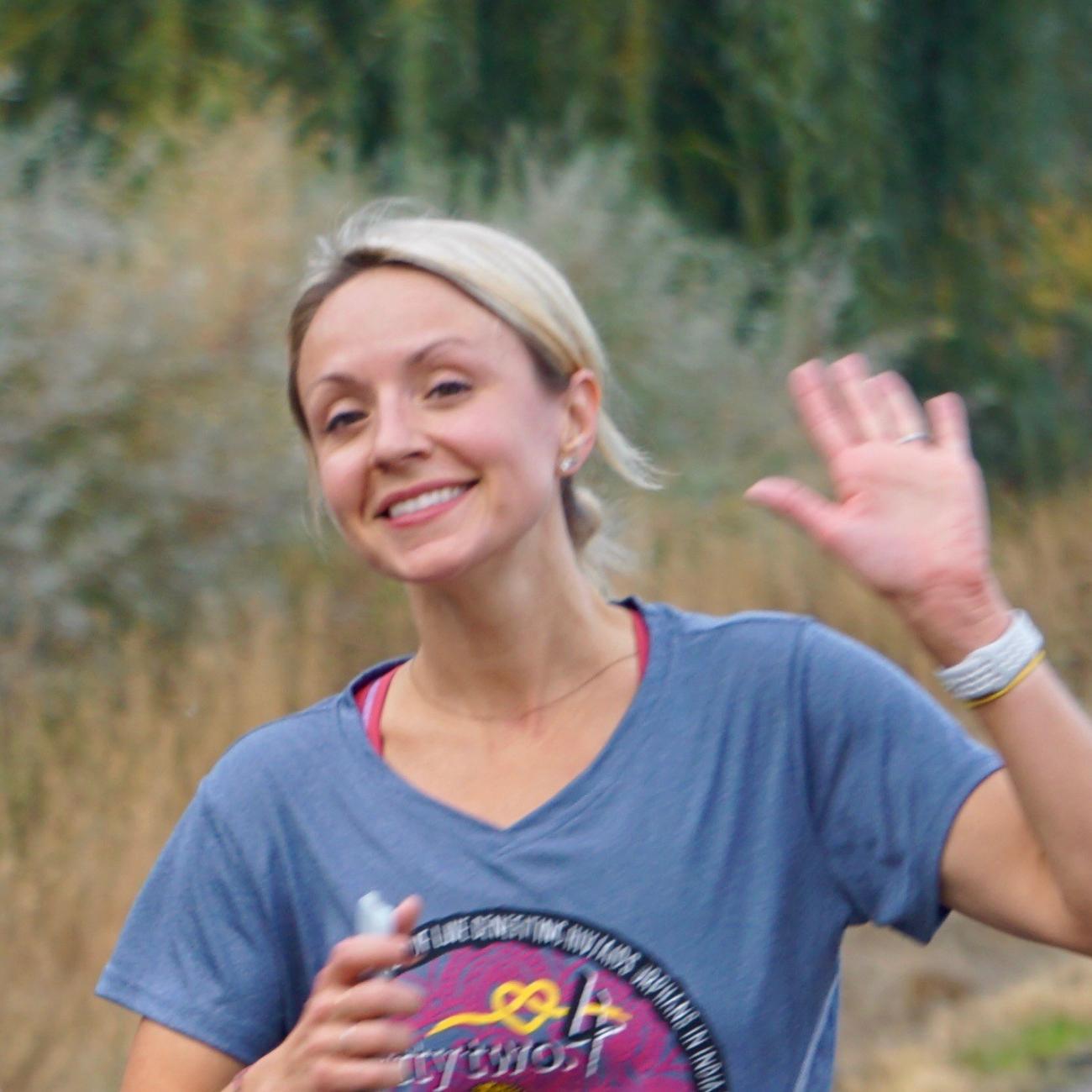 Hello Fellow Runners!
I'm Dominique Tanner; this is my 8th year running with this incredible team of people. I picked up running only a few months prior to signing up my first year of 52.4 and to be honest I thought it sounded a little nuts. I went online and I watched the video and saw the hearts of the people running for these kids and it brought me to tears. Despite my fears, I signed up anyway and I can tell you it's been life-changing. The following year I was invited to join the leadership team and 3 years later I was blessed with the opportunity to go to India and see these special kids face to face. I can't say I always love running, I wasn't born a runner; but I can tell you that saying yes to things we think are hard and maybe even impossible - Is where God works the most.
I've got 3 kids and I'm a full time working mama, running all these miles wouldn't be possible without the support of my amazing husband Josh. My number one piece of advice is no music, take a minute (or an hour or two depending on the length of the run) and listen to the sound of the river, the trees in your neighborhood, kids playing in the park, the sound of your feet hitting the pavement and thank God for the life He has given you.
Josiah Peters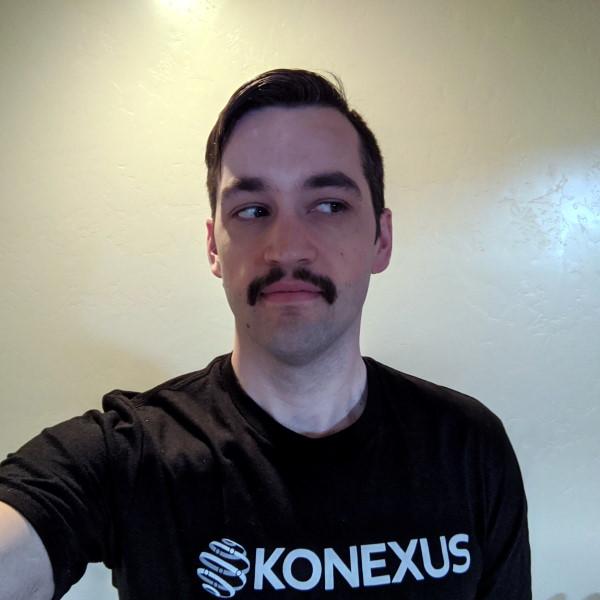 I'm Josiah Peters, and I can't believe this will be my 12th year running 52.4! I am married to my awesome wife Kimberly and we have two beautiful daughters named Eliana and Amelie. I had just been laid off from my job a few weeks before I saw the video promoting the races and beautiful kids that are supported. Unsure of our financial situation and not knowing if we could give financially, I made the decision to give myself physically and sign up to run the races and raise money.
As a father with two beautiful girls of my own, just imagining them in the position of these children before they come to our Homes of Hope brings tears to my eyes and is heart breaking. These children need our love and support and I am grateful that God has allowed me to spend time with all these amazing runners while raising money for such a noble cause. I am truly blessed to be a part of this amazing family of runners and walkers.
Braden Holbrook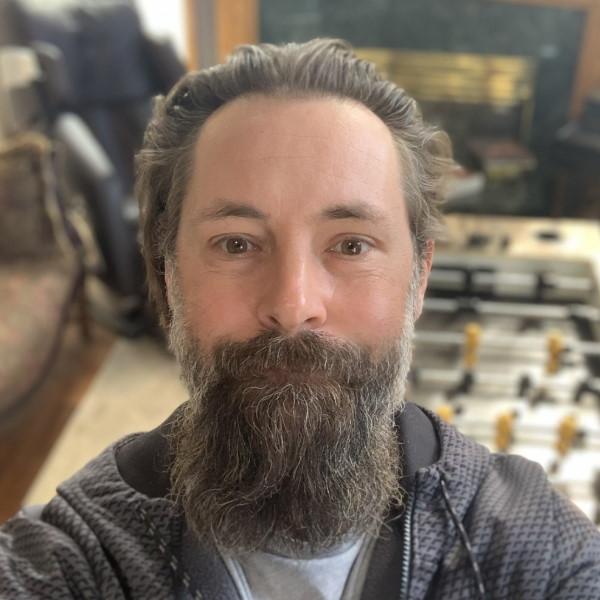 Hello, I am Braden and I joined the 52.4 team in 2018 as a non-runner just looking for a new challenge and oh did I find it.  My wife Angela, son Hunter, and daughter Hannah are very supportive of my continued commitment to running, raising money, and helping where I can in guiding new and existing team members through the long but rewarding season.  In my spare time I work as a Home Builder and IT Consultant (I know, quite the work combo there) and have recently taken to the sport Foosball. 
I'm always game for a quick 10-mile run followed by an intense match of Foosball.
MaryAnn Waldinger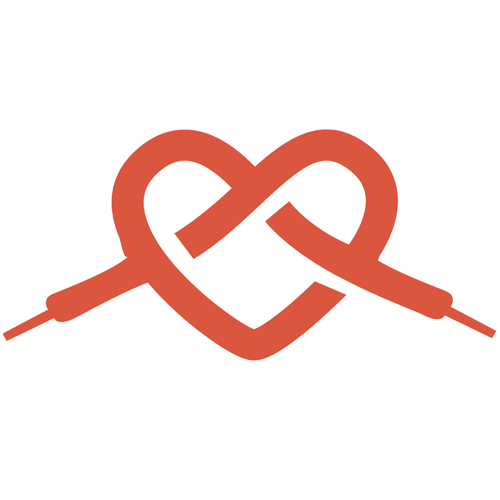 Barry Ressig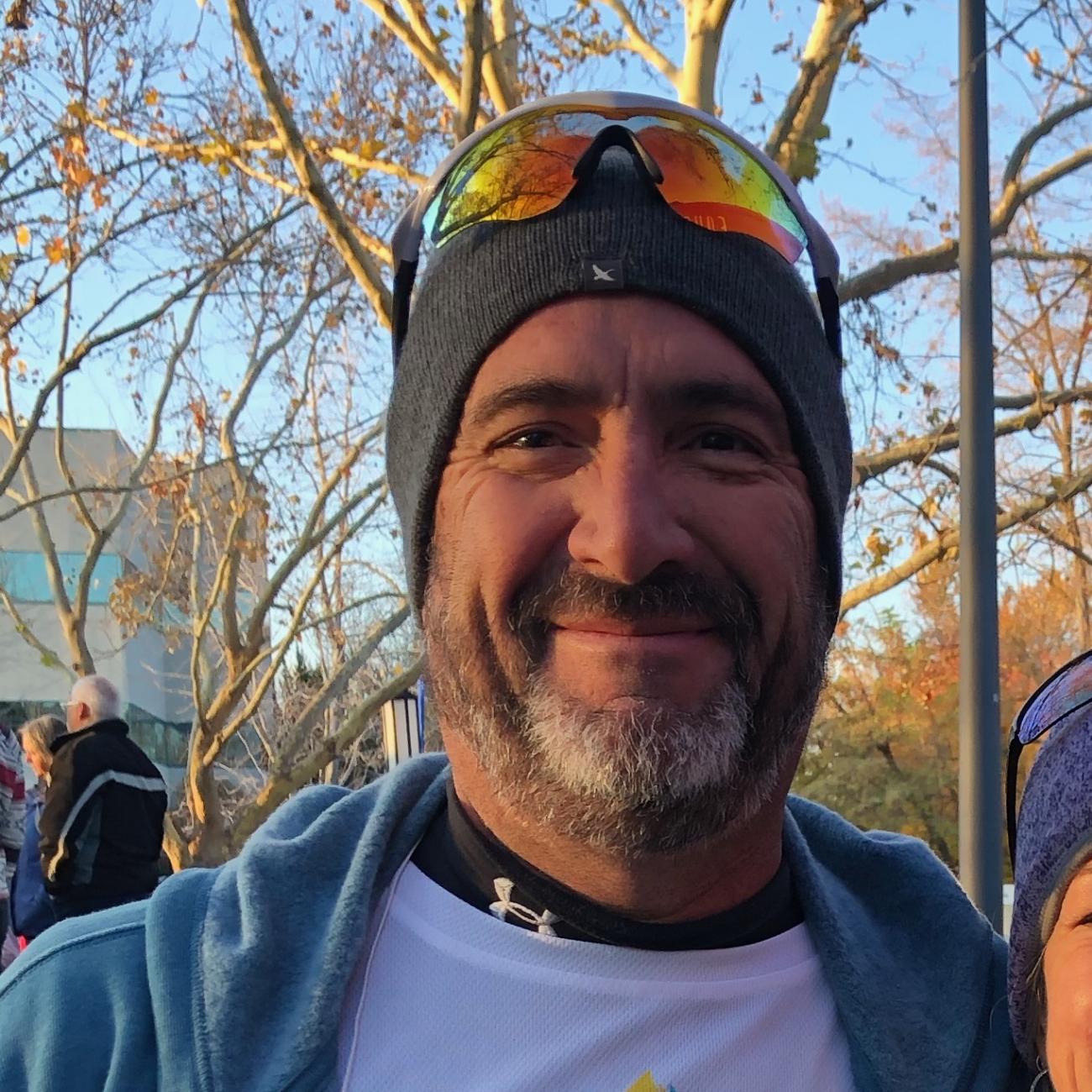 Kathy Ressig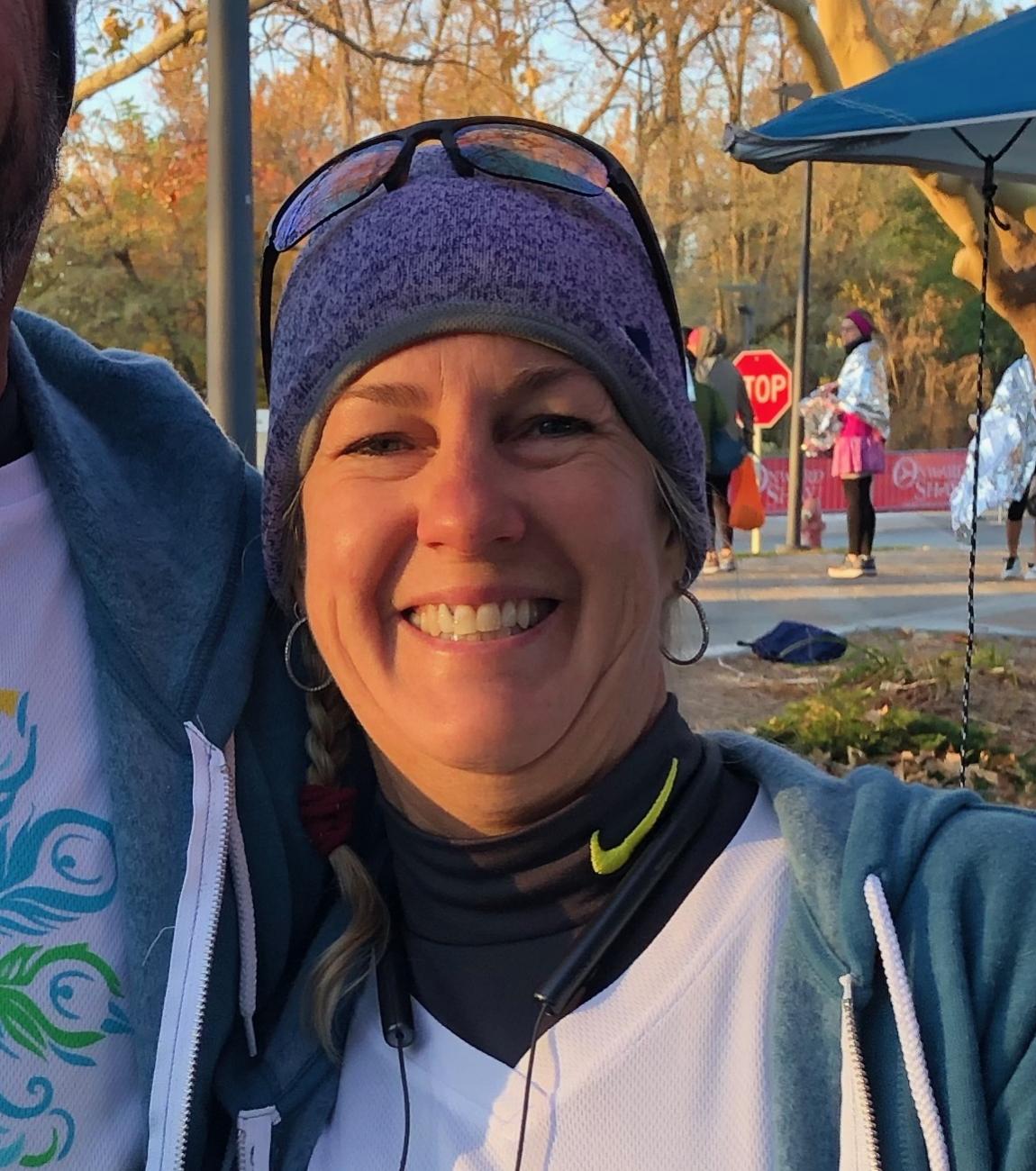 Jenn Wilson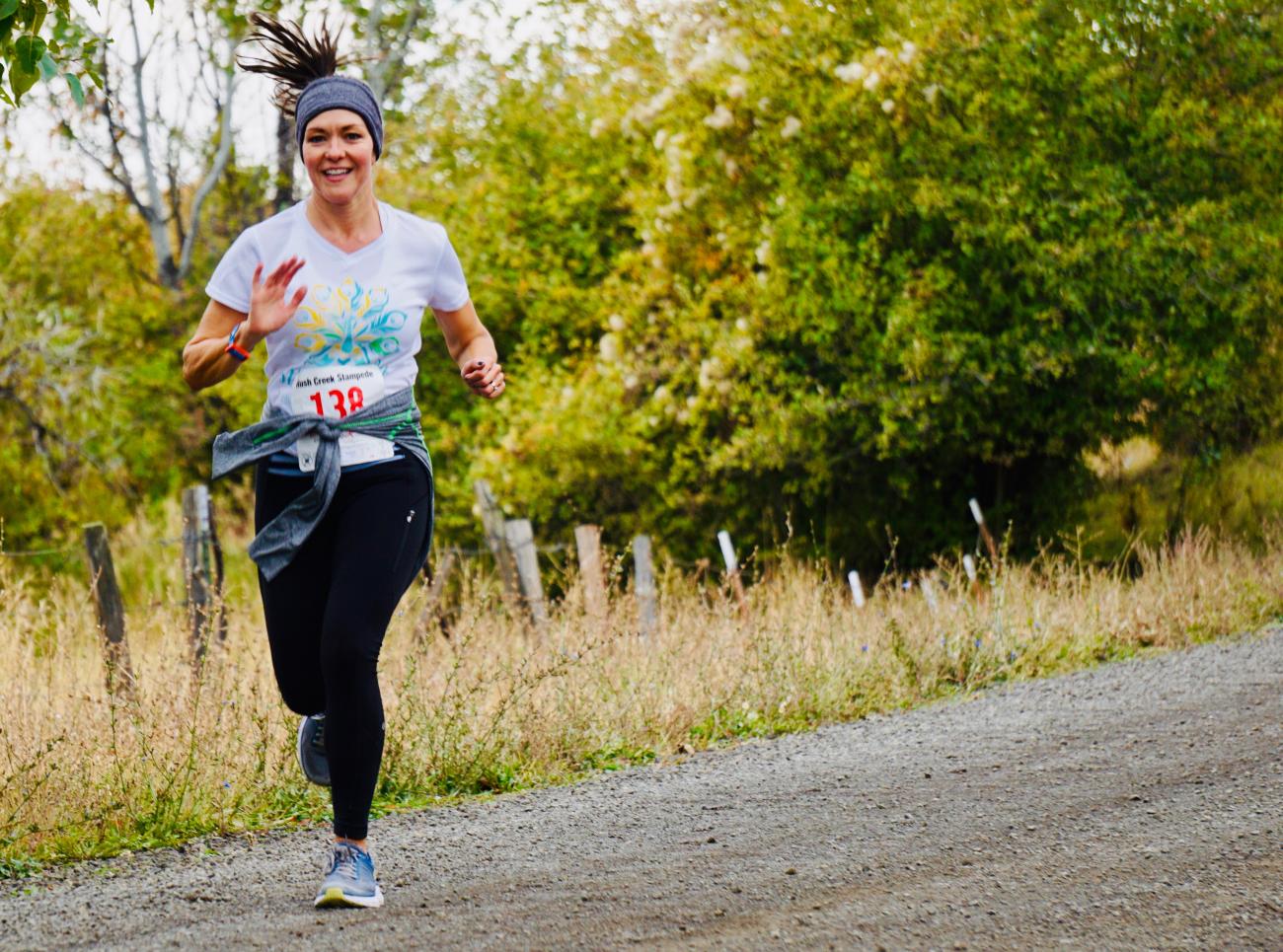 Hallie Vinson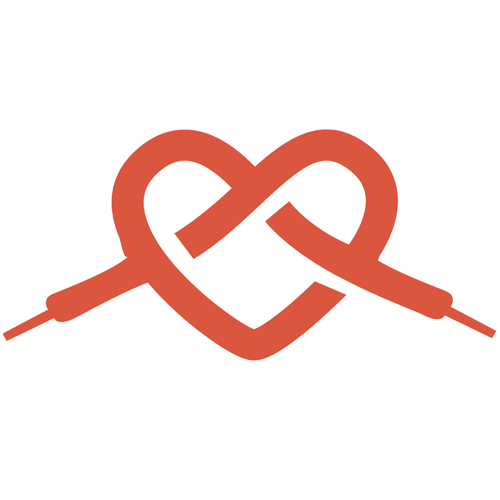 Melissa Bent